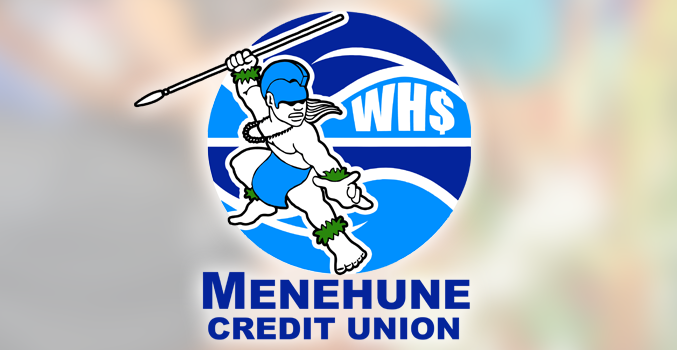 Now open on campus at Waimea High School, Menehune Credit Union is the third student-run credit union branch operating in partnership with Kauai Community Federal Credit Union.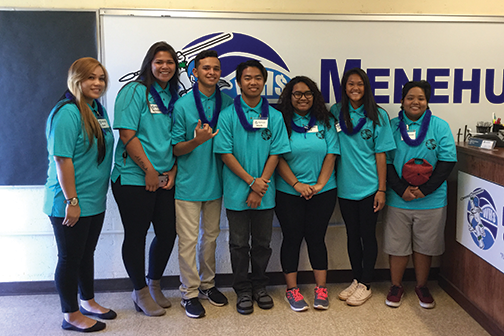 In February of this year, Waimea High School celebrated the opening of Menehune Credit Union, an innovative, scaled-down version of a KCFCU branch. The new branch is operated by high school students, supervised by school faculty and KCFCU employees.
Menehune Credit Union has a clearly defined mission: "Paving the financial path for the generations to come." The mission statement and the credit union's logo are the result of collaborative efforts by student leaders, KCFCU staff and artists enrolled in Waimea High School's Graphics Design class.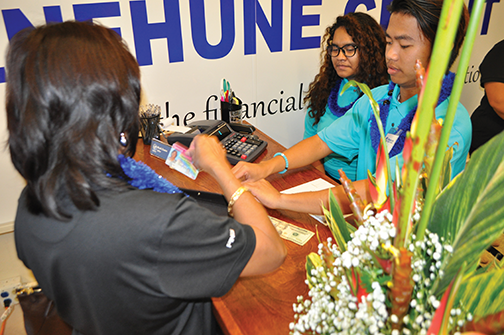 Menehune CU represents KCFCU's third student credit union branch location. Warrior Credit Union at Kapaa High School and Raider Credit Union at Kauai High School opened to serve their students in 2016.
"We are very proud to partner with our educational community to establish these unique, student-run credit unions," said Tess Shimabukuro, President and CEO of KCFCU. "They are proving to be wonderful tools for promoting financial literacy among Kauai's youth. This program better connects KCFCU to our local youth and deepens our commitment to financial literacy." 
With supervision from KCFCU and Waimea High School faculty advisors, Menehune CU is making a positive impact on students. In addition to the students learning hands-on money management habits, the credit union's student employees are gaining real-world business skills. The students who work at these on-campus credit union branches receive on-the-job training similar to the training experienced by KCFCU employees.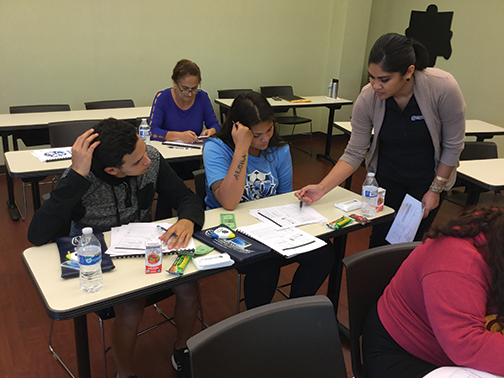 "Learning to save for what you want and need in life is a crucial life skill, and it's a skill that should be taught early in life," said Monica Belz, KCFCU's Vice President of Marketing. "We strive to prepare our young people with practical financial knowledge and good savings skills before they enter the job market and are tasked with managing their paychecks."
Menehune Credit Union is open on Wednesdays when school is in session, from 9:30 to 11:00 am in Room I-125. Menehune CU accepts cash and check deposits from students and faculty members, and allows withdrawals of up to $20. Jasabelle Cudanes is the Menehune CU branch manager, with guidance from Nicholle Mata, branch Supervisor for KCFCU's Waimea and Eleele branch offices.
"We never had an opportunity like this," Justin Ganaden, Executive VP at KCFCU said during the grand opening of the Menehune Credit Union. "When I was in school, whenever we had loose change, we either bought sodas or cheeseburgers at Yumi's. Our new student-run credit union branches will allow Kauai's youth to learn responsible money managing skills that will benefit them for life."
Parents are encouraged to open their students' savings and checking account at any KCFCU branch to enable their youth to participate at the new Menehune Credit Union. A birth certificate and social security card will be required to open an account. Whatever the ages of your children or grandchildren, KCFCU has a youth account to meet their needs. Parents seeking more information can visit www.kcfcu.org/mcu.