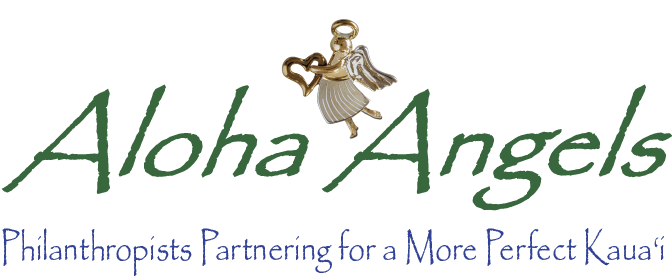 When cost of living is considered, teachers in Hawaii have the lowest median salaries in America and per pupil spending is the lowest in the United States.
What can our community do?
Over the past four years, donors to Aloha Angels have given or pledged more than $2 million to be used by Kauai teachers to pay for classroom supplies, field trips, after-school mentoring clubs and technology.
Who are those donors? Fifty of them are individuals and businesses who have given from $1,000 to $5,000. Another nine donors have given from $5,000 to $10,000. Eighteen donors, including three Rotary club and three Rotarians, have given $10,000 or more.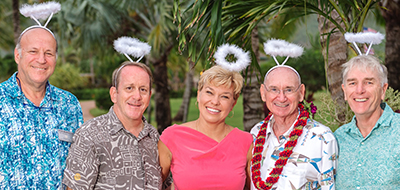 Based on their level of commitment, these generous supporters can be called passionate philanthropists. Many of them have no children or grandchildren in our schools, but realize the importance of supporting local teachers and students. The donors who get the most satisfaction are those who follow their money into the classroom and volunteer for an hour a week to help out their adopted teacher.
The programs–Adopt a Teacher, Adopt an After-School Club and Adopt a Computer–were launched in 2013 and 2014 by Rotary Club of Hanalei Bay. In 2015, they were transferred to a donor advised fund at Hawaii Community Foundation.
For 2016-17, for the second year in a row, all 212 homeroom teachers at 12 of Kauai's 13 public elementary schools received $700. (King K declined to accept funds, saying its teachers don't need additional money for their students.)
Also funded are 70 clubs at nine elementary and two middle schools. Activities around which the mentoring clubs are organized include art, drama, sports, music, dance, sewing & quilting, robotics, writing computer code, 3D design & printing, cooking and chess.
Thanks, in part, to funding from Aloha Angels, every student at Kilauea and Hanalei now has access to a computer at all times during the school day.
A $250 donation pays for a computer. For $700, you can adopt a teacher of your choice at any of our public elementary schools. For $1,000, you can adopt an after-school mentoring club, with the entire amount going to pay the teacher who leads the club.
Those who can't donate money can contribute their time. Just call one of the schools and offer to come into the classroom for an hour each week to help out the teacher. Some volunteers just sit outside the classroom and listen as students read to them. Some keiki desperately need individual attention.
On May 12, students in grades 2-5 from all 13 public elementary schools will compete for $1,300 in cash prizes in the First-Ever, Island-Wide "We Love Our Mothers!" Student Talent Contest. It will be held at the War Memorial Convention Hall. Students will be bused on a field trip to Lihue for a morning performance. An evening performance will be held for the public.
For details, please visit Facebook.com/AlohaAngels. There, you will find reports on Aloha Angels activities, as well as inspiring letters from teachers on how they used their funds and the impact it is having.
If you would like to join these passionate philanthropists in their efforts to give Kauai kekei the best possible shot at The American Dream, contact me at AlohaAngelsFund@gmail.com.
As I often ask potential donors: "If not us, who? If not now, when?"