In 1921 Warren G. Harding was the President of the United States, a gallon of gas cost .26 cents, and Albert Einstein was named recipient of the Nobel Prize in Physics.  It was also the year when two very special individuals were born!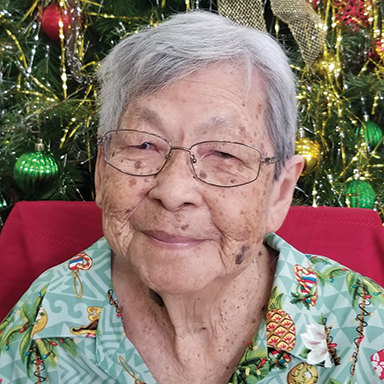 On March 9, 1921, Fusako Harada was born the fifth child of nine to Eitaro and Nejiu Yanagida. She married Katsuto Harada in 1945 and had 4 children, Harlan, Patricia, Katherine, and Susan. She retired from Mahelona Hospital as a kitchen helper in 1981 and has 11 grandchildren and 21 great-grandchildren. Fusako has a talent for creating beautiful Bunka Shishu – a unique form of Japanese embroidery which uses rayon threads to create intricately crafted masterpieces. She enjoys arts and crafts, listening to music, and participating in activities with friends at the Kaua`i Adult Day Health Center.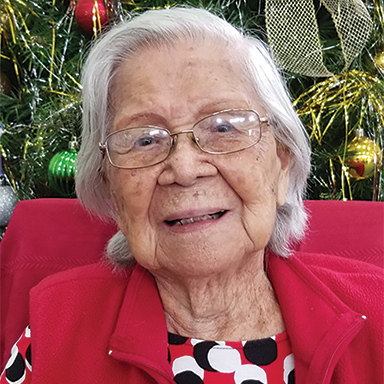 On April 20, 1921 Haruno "Toni" Souza was born the fifth child in a family of fourteen. She was first married to Tadao Matsuda and then married beloved husband Edward Souza. She had three children, four stepsons, and is a proud grandma of eleven grandchildren, eleven great grandchildren, and one great-great grandson. Toni retired from Wilcox Hospital's housekeeping department and was also a volunteer with the County of Kauai's Agency on Elderly Affairs.  She enjoys reading books, doing word search, knitting, crocheting, dancing, and singing songs with friends at the Kaua`i Adult Day Health Center.
The Kaua`i Adult Day Health Center joins their family and friends in honoring
Fusako Harada and Haruno "Toni" Souza as they celebrate their 100th birthday – joining the 90,000 centenarians throughout the United States! They have experienced remarkable times, lived through historical changes, lifestyles, and technological advancements that were unimaginable upon their birth in 1921.  As this extraordinary milestone Is commemorated, we reflect on the many memories, amazing accomplishments, and heartfelt contributions they have made throughout the last century.