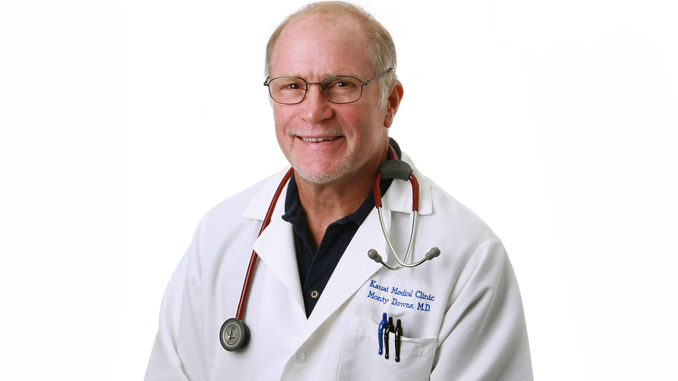 I usually write about water and ocean safety, but we all know that there is a much larger challenge on Kauai — and in the world — at this time. The best I can do for this Summer Issue is to briefly describe my perspective on COVID 19 on Kauai.
My perspective comes from the 2 hats that I wear: (1) An ER doctor at Wilcox Hospital and (2) President of the Kauai Lifeguard Association. I actually wear a 3rd hat, namely that of a Kauai resident who is trying to live through and understand this horror along with all the rest of us.
I'll start by answering a very basic question: Why is it called COVID 19?
The answer is that the CO stands for corona, which is one of many groups of viruses that we know about. The VI stands for virus. The D stands for disease. And the 19 makes reference to the fact that we first became aware of this disease in 2019.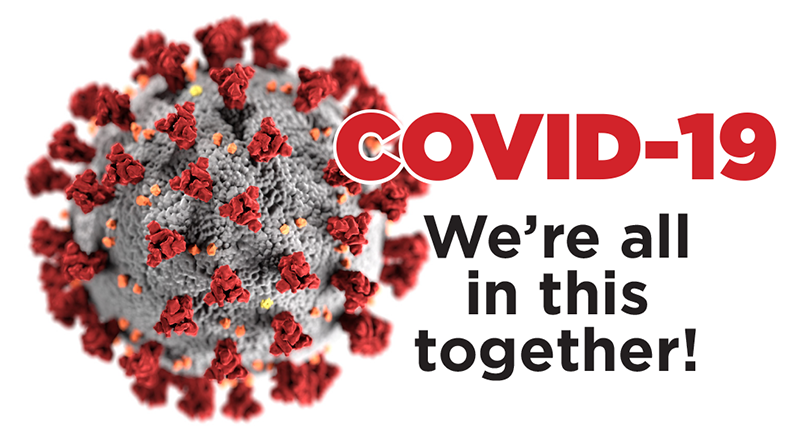 Wilcox Hospital has taken many steps in response to this disease and in keeping with the Public Health measures that our Epidemiologists tell us is critical to containing the spread of the disease. For example, all elective surgeries have been cancelled, and that's a big part of our hospital's activity and income. If you fall and break your hip you'll still get the necessary emergency operation and stabilization; but if you're suffering from a painful and arthritic and miserable hip that you've been scheduled to get replaced, that's not going to happen for a while. Nor can you get the colonoscopy that's usually so strongly recommended after you turn 50 (or earlier if you have a concerning family history).
Even more importantly, a Hospital COVID Task Force and a Situation Room are in place, continuously reviewing questions such as how many ventilators do we have? How many isolation rooms do we have? How much do we have in the way of PPE (Personal Protective Equipment)? How do we allocate our staff if COVID19 should run amok as it has in NYC hospitals? How do we allocate our staff now that our surgery service is drastically reduced and we have staff that is no longer needed in that area? How do we properly decontaminate areas and rooms? How is COVID 19 actually doing on Kauai? Etc. Etc.
I've heard some say that maybe COVID 19 is a necessary awakening to the fact that we have been on the wrong path.
In the ER itself, a major development, which you've surely noticed if you drive by the hospital, is a tent outside the ER proper. All non-ambulance patients who come to the ER are screened in this tent before going into the "inner ER." If you have COVID symptoms you remain in the tent and the doctor makes his way out to examine you there. If the doctor finds that you require that a bunch of tests and treatments be carried out, beyond the scope of what can be accomplished in the tent, you are moved into the ER proper. Meanwhile the staff treating you (nurses and doctors and lab techs and respiratory techs) are (a) at all times wearing a mask and a face shield and (b) continuously putting on and taking off further protective gear as appropriate to the patient. This extra gear includes disposable gowns and gloves, and a helmet (called a CAP-R) that completely seals off your head while a battery powers a pump that circulates filtered air into
the helmet.
A very cruel part of the COVID 19 response has been that visitors are not allowed — in the ER, in the hospital, and also in Care Homes. (Except for special circumstances such as a mother being with her hospitalized baby). I have too-often witnessed the effects of this and "cruel" is the right word. Fortunately our nurses and staff are aware of this problem and they try more than ever to be tender, and to keep the patient's cell phone right next to the hospital bed. As I write this, Kauai and Wilcox hospital have thus far avoided the COVID catastrophe that has affected some other States and Nations.
As I write we've treated one patient in the hospital, and have seen a few in the ER tent whose test came back positive a couple of days later. For this relative calm we give a big tip of the hat to our Mayor Kawakami and to our District Health Officer Janet Berreman, who is in continuous contact with the Mayor regarding the recommended Public Health measures that we all are so suddenly familiar with. (Social distancing, quarantining, contact tracing, hand washing, masks, wiping surfaces that we touch, etc.). These measures of course have come with an accompanying stranglehold economic cost — including to Wilcox hospital. A very significant part of our ER's work and staffing is tourism-related and from this perspective we join many other businesses in economic crisis, i.e. With our volume being down by 50%. Better this of course than a COVID wipeout such as has taken place in NYC ER's and mortuaries. I don't, by the way, suggest that the hospital needs economic sympathy compared to all the small businesses and individuals that have zero in the way of buffer and that don't even have 50% of their usual business.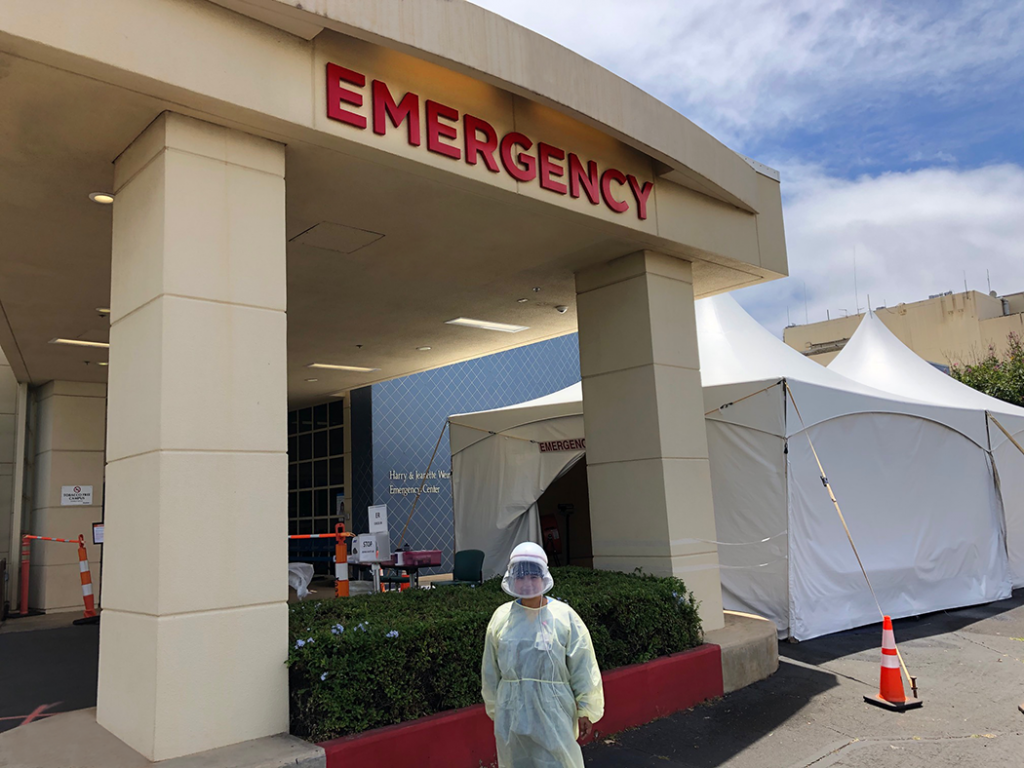 Because of the effectiveness of our great Public Health response and our seeming avoidance of "going exponential" with COVID on Kauai, we're now all itching to start on the path to economic recovery. The lifeblood of our economy and of many of our jobs is tourism. When do we open that back up?
I'm certainly not the one with the answer. I think many of us have enjoyed, when we do venture out onto the roadways for our necessary functions, the much reduced traffic. But the cost of this pleasure is — and I've used this word before — catastrophic, to many if not most of our individuals and families and businesses. I've heard some say that maybe COVID 19 is a necessary awakening to the fact that we have been on the wrong path. On Kauai, the path of being so tourism-dependent. And on the planet, the path of ever-increasing human-caused pollution and environmental degradation. Well, that's a good philosophical point that can be debated and studied. But what I'm seeing right now is terrible economic suffering, along with the very opposite of what I personally enjoy, namely people being together and not being pushed apart into our
own corners.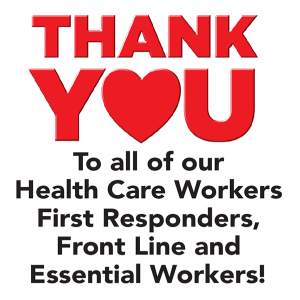 In regards to Ocean Safety and Lifeguards: Similar to our ER volume being down, our beachgoer numbers are way down. So in some ways our Lifeguards' job has been easier, just as my ER job has been easier because of the lower volume (i.e. no visitors). But in ways similar to Wilcox Hospital having to take on cumbersome and challenging measures, our Lifeguards also have had to make adjustments in terms of social distancing, personal protection if you do find yourself making a rescue, and watchfulness in trying to help any people on our beaches understand the need for the public health measures that are saving us from getting COVID 19. Our Lifeguard men and women are out there on the front lines, along with Fire and Police and ER personnel and grocery store clerks and bank tellers and roadway maintenance crews and pharmacists and so many others who are doing their very best to keep Kauai afloat in these troubled times.
Thank you to these front liners. And to those of you whose job has been taken away from you and whose business has been shattered and maybe whose very roof and next meal are in question: COVID 19 is cruel. I wish and hope that you get through this pandemic with your health intact and with your life restorable and functional.