Most parents can agree that it's a good idea to set aside technology-free family time. At the same time, it's also helpful to remember all the ways technology can bring families closer. Young people, in particular, filter much of their experiences through their phones, so turning phones off for extended periods of time may actually cause them to feel less connected. 
Here are a few ways technology can enhance family togetherness. Whenever possible, use the simplest apps so as many people as possible can participate. 
Plan reunions.
Using an app like Party Planner for the annual family reunion will help you manage the details, from inviting guests and tracking responses to delegating tasks and budgeting. Entering necessary information may take a little time, but it lays the groundwork for future reunions.
Tune up.
Build a family playlist for your next family reunion, the holidays and other occasions. Ask everyone old enough to talk to make suggestions. Of course, there are plenty playlists available on sites like Pandora and Spotify, but it's a lot more meaningful — and fun — to juxtapose grandma's favorites from the 1940s with the latest Justin Bieber jam.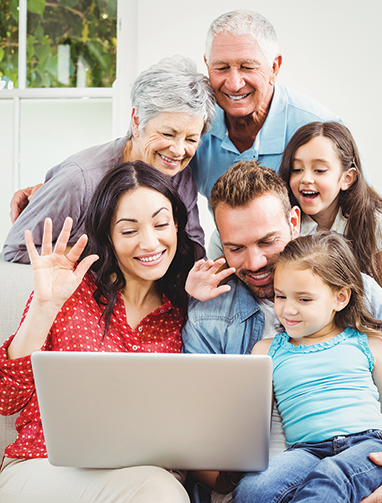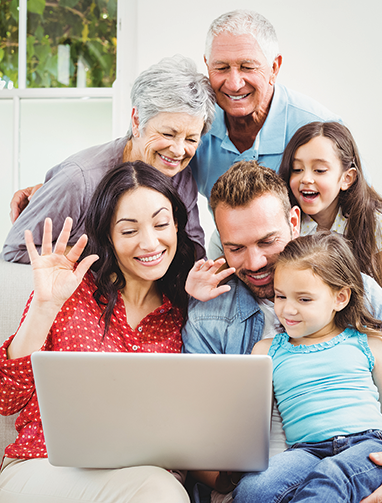 Chat long distance.
Schedule video chats with distant loved ones. Group chats can sometimes feel awkward so encourage family members to take turns. Do a little coaching so kids are prepared to thank relatives for gifts or demonstrate what they can do with a new toy. Ask questions that prompt elders to share memories and stories.
Set up a group text.
If video chatting makes family members self-conscious, try using GroupMe, a free app that allows everyone in the family to see the same text messages. GroupMe works with every smartphone platform. Give it a try in your immediate family, then expand the group to include cousins and other relatives. Notifications can be set to alert smartphone users when a new text arrives, or turned off so multiple texts don't become bothersome.
Start a family media channel.
Establish a blog or a social media group, and limit access to extended family and special friends. Invite kids, cousins, aunts, uncles and grandparents to participate, providing whatever support they need to get connected. Encourage everyone to post inside jokes, recipes, memories and bits of family lore. To make people more comfortable with sharing heartfelt or silly sentiments, establish a simple rule: What appears on the site can't be shared anywhere else without permission.
Play games.
Ask preteens for the best family-friendly games or find apps that simulate classics like Scrabble and Checkers. Help grandparents sign up so they can play across the room — or country. Consider creating customized games for your family. For example, try making up a scavenger hunt that involves taking photos connected with family traditions.
Collect Photos.
Set up a password-protected site on a photo-sharing platform like Flickr, Instagram or Google Photos, then send the link to everyone in the family. Ask family members to upload their favorite photos and videos to create a collective album.
There are, of course, plenty of other ways technology can make family time fun and meaningful. Embracing these possibilities with an open heart makes it more likely that everyone will participate and enjoy these experiences together.