Our Picks
Some of our favorite books for your family.
10 Easter Egg Hunters:


A Holiday Counting Book
by Janet Schulman
Preschool
"Wake up, Bunny, move those legs. You've not much time to hide those eggs!" The Bunny is on the move. Help your child find all the eggs the Easter Bunny has hidden in time for the Easter Parade.



Bob, Not Bob!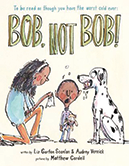 by Liz Garton Scanlon and Audrey Vernick
Kindergarten
Little Louie has a bad cold and a communication problem. When he, with his stuffed-up nose, calls for mom, Bob the dog comes running. And that's just the beginning of this hysterical story that the authors say is best "read as though you have the worst cold ever."



Peekaboo the Poi Dog


by Wendy Kunimitsu Haraguhi
Grades 1-2
What should a poi dog do on a rainy day? Peekaboo picks up her favorite beach towel and instantly she is flying off the Pali, windsurfing in Kailua and heading anywhere her imagination can take her in this locally published and adorably illustrated book.



Chop Chop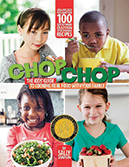 The Kids' Guide to Cooking Real Food with Your Family
by Sally Sampson
Kick start your resolution to eat healthier with this guide to cooking with your entire family. In addition to factoids about kitchen chemistry, history and smart choices, some recipes add ways for kids to customize their creations.