2017 Fall Reading Program
Mahalo for participating in the Summer Reading Program! This was our first year doing online registration and reading logs, and rewards. Despite some bumps, it was an overall success. Visit our web site for upcoming events and programs at www.librarieshawaii.org. Have a great school year!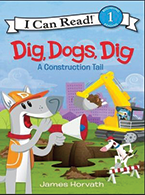 Dig, Dogs, Dig: a construction tail.
By James Horvath.
Call #: E R Horvath
New Book – Easy Reader (Pre-K+)
Top dog Duke and his crew of construction-worker dogs are hard at work building a new park. As they dig, haul, plow, and push, they find something buried in the ground. What will happen next? This energetic rhyming text will remind you of a modern take of Go, Dog. Go!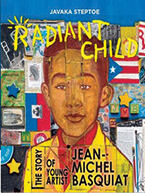 Radiant child: the story of young artist Jean-Michel Basquiat.
By Javaka Steptoe
Call #: J B Basquiat St
New Book – Biography (Gr. 1-5)
Randolph Caldecott Medal Award – 2017, Coretta Scott King Illustrator Award – 2017
This textured heartfelt picture book is of a 1980s cultural phenom artist. As a boy, he saw art everywhere: in poetry, books and museums, games and words, and the energy of New York City. The message is that art doesn't have to be neat and clean (inside the lines) to be beautiful.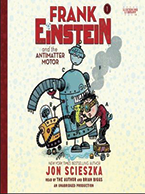 Frank Einstein, and the antimatter motor
By Jon Scieszka
Call #: J Scieszka
Juvenile Fiction – book 1 (Gr. 3-5)
Summer Reading Program 2017 Top Staff Pick
Kid genius and inventor, Frank Einstein, designs an antimatter motor flying bike to win Midville's Science Prize. However, rival T. Edison, his rival, steals the invention and his two robots, Klink & Klank! Who will help him now? Grandpa Al, will. This story has the right mix of science facts and silliness.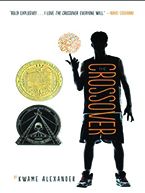 The Crossover
By Kwame Alexander
Call #: J Alexander
Juvenile Fiction (Gr. 4-7)
Nene nomination 2018, Newbery Medal – 2015, Coretta Scott King (author) honor book – 2014