Our Picks
Some of our favorite books for your family.
Miss Fox's Class Shapes Up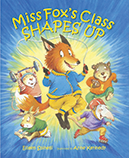 by Eileen Spinelli
KINDERGARTEN
Miss Fox's class is lethargic and cranky. So, she challenges her class to eat healthy, stop playing video games and exercise. The ending will delight and surprise readers.



I Want to Be a Doctor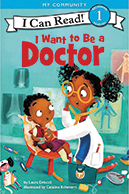 by Laura Driscoll
GRADES 1-2
When Jack hurts his foot, he learns about different doctors who heal broken bones, fix teeth and work in laboratories.




Discover Cutting-Edge Medicine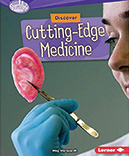 by Meg Marquardt
GRADES 3-4
This book explores the fascinating world of medicine,
from surgery robots and stem cells to gene therapy
and organ transplants.



You Wouldn't Want to Live Without Sleep!


The Kids' Guide to Cooking Real Food with Your Family
by Jim Pipe
What would life be like without sleep? Why do people have nightmares? And do animals have sleep cycles? Learn the answers in this colorfully illustrated book for grade-school students.