All of us will soon be wrapped up in the holiday spirit, gift giving, family gatherings, and too much food. We all experience during the holidays some level of stress, possibly from last minute shopping, arranging family gatherings, or even family conflicts. Sometimes the senior in the family is often neglected by other family members, and it is important that everyone understands the needs of their family member.
It is sometimes difficult for the senior to participate with the family due to physical limitations. Often they live alone, which requires the family to make an out-of-the-way trip to see them. It is important to discuss with the family how they would like to involve their loved one. Put yourself in their place as they may feel useless and burdensome, but remind them they are loved. Remember not to act like what you do for them is a duty.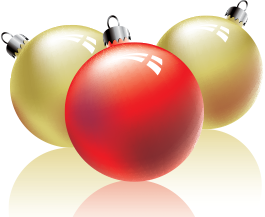 There is also the emotional side of the season which can be very difficult. In their eyes, they see the holidays as a point in their lives they may not see again. With the family support it may be good to reflect and reminisce about the past gatherings and spend quality time together. Photo albums can bring such joyful moments of past celebrations and occasions. Although this may be a little sad, it does pull together how their life has been and what a wonderful legacy they have created with producing a wonderful family and creating such wonderful memories.