Last year, one in 11 Kaua`i teenagers attempted suicide. In response to this alarming statistic, an action committee was formed and the Kaua`i Resilience Project was born to provide solutions and hope for the community. The group was created under the Kaua`i Planning and Action Alliance (KPAA) with funds administered by Hawai`i Community Foundation (HCF) and consists of representatives from several sectors and many organizations from education to health, social services, and the faith community.
Experts in the field of mental health have established that there are 40 factors that build resilience in children and that resilience is key in curbing suicide. Some of these factors include extracurricular activities, youth empowerment, and setting boundaries. Adult support, whether from family, a teacher, a neighbor, etc., is one of the most critical factors to help young people grow into healthy, caring and responsible individuals.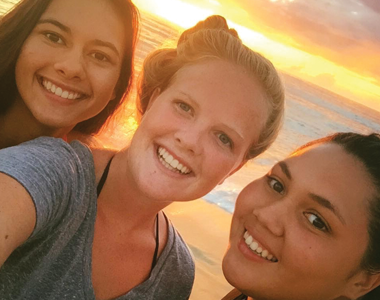 The Kaua`i Resilience Project, under the leadership of its chairman Councilmember Mason Chock, has launched a campaign to raise awareness of these resilience factors targeted to both adults and youth.
"Our common goal is to build our young people's ability to adapt to adversity and successfully navigate life's challenges so they will lead enriched, fulfilled and purposeful lives," said KPAA's Executive Director Marion Paul. "We want to share the message that Kauai's kids are all of our kids, and every one of us can contribute to this effort."
Darcie Yukimura, Hawai`i Community Foundation's Director of Community Philanthropy, stated, "The Kauai Resilience Project is also creating an action plan to build more protective factors around our youth, such as increasing safe places for young
people to gather and programs that teach resiliency."
Mayor Derek Kawakami and other Kaua`i leaders have pledged their support for the effort.
For information, visit www.kauaiskidsareyourkids.com.