The County of Kaua'i would like to take a moment to highlight a great recycling program and local company that strives to go the extra mile to support waste diversion on Kaua'i!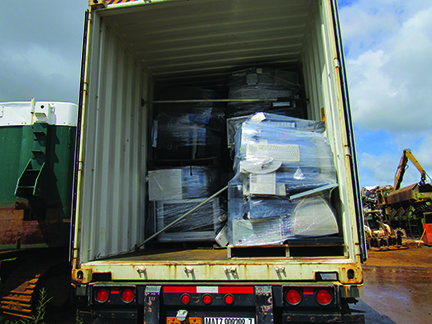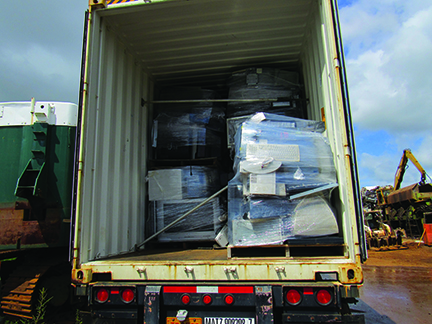 Resource Recovery Solutions, Inc. (RRS) operating out of the Puhi Metals Recycling Center is contracted to accept and recycle scrap metals including vehicles and appliances, and have expanded their operations to include free electronic waste (eWaste) recycling at no extra cost to taxpayers or businesses.
In 2016, RRS crunched the numbers and did their research on companies they could partner with that would process Kaua'i's eWaste in a safe, sustainable, and economically feasible manner. RRS found and partnered with IMS Electronic Recycling based out of Washington. They are ISO 9001, ISO 14001, OHSAS 18001, and R2 certified, meaning they strive to provide the highest quality processing available.
Currently, Puhi Metals ships out about 15 tons of eWaste a month. Our goal is to increase participation and to exceed 30 tons per month.
We urge businesses and residents to take your eWaste to Puhi Metals and take advantage of this free program.
Puhi Metals is located at 3951 Puhi Road and is open Monday to Saturday, from 8 a.m. to 4 p.m. For more information, please visit the county website, www.kauai.gov/ewaste, or call 245-6919.
Accepted items:
• Computer Systems & Accessories
• Audio & Video Equipment
• Office Equipment
• Handheld & Household Devices
• Small Appliances
• Power Tools
Visit www.kauai.gov/eWaste for a detailed list