A unique, 'one of a kind' treasure.
1957-2020
Whether you knew Valerie personally, are reading about this unique, 'one of a kind' beautiful soul for the first time, or were lucky to have been a part of her life, I hope that it will give you pause and some reflection. I hope that it will inspire you to live a life of Aloha and that her shining example of passion and dedication to the well-being of the people and animals in our community will be an inspiration to all of us.
Kaua`i farmer Valerie Kaneshiro, part-Japanese and Native American, grew up on the Lac Courte Oreilles Ojibwe reservation in northern Wisconsin. Her favorite food memory growing up on the reservation was "waagaagon," a fern shoot which holds a wonderful flavor.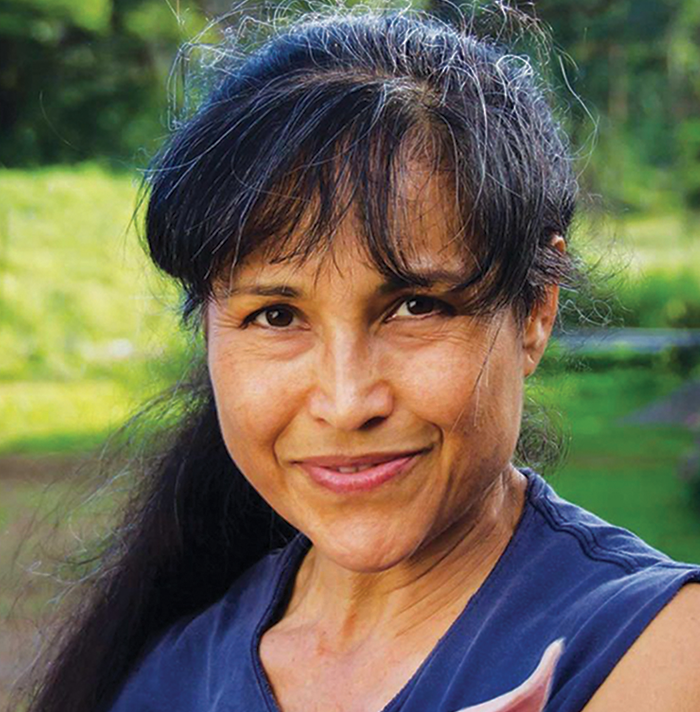 Valerie moved to Kauai at the age of 15 when her father deceived her into a one-way visit to Kauai with him. "The traumatic circumstances of our arrival here, left me with years of longing to go home. Then one day, I decided to change my mind and just be happy wherever I am."
When she was 20, Valerie got married and began working on the Kaneshiro Farm owned by her husband's family, which is where she cared for approximately 1,000 hogs. Anyone who has worked on a farm knows the blood, sweat, and tears it takes to operate it and make it a success. No one knows how she has done it for such a long time, but Valerie made it work, and she did it in style.
Valerie was a loving kind soul, who shared her love with everyone around her, especially her hogs. In fact, her love for her hogs ran so deep that she kept documentation on all of her hogs, including their personality traits and physical character. She was able to point at any of them and provide information on that specific hog.
"Why I Farm is in my blood, like the sunlight's on my skin. It's who I'm meant to be, it's who I've always been. It's more than just a living, it's a way of life, and it grows like seed inside my heart. Living on long after I depart, that's why I farm"
Valerie was very generous sharing her vast knowledge of hogs. She had a passion for educating youth in Kauai's 4-H Program. For many years, she had provided the Kauai County Farm Fair with quality hogs, and had also donated pigs for their petting zoo.
Valerie truly saw a hog farm as a classroom. From construction to genetics, getting the hogs from the farm to the table in the most humane, healthy and efficient means available had been her lifelong calling. In order for her to achieve this, Valerie was constantly keeping up with the latest information on nutrition, reproduction, health, housing, and record keeping.
Valerie had also served as the President of the Hawaii Pork Industry Association.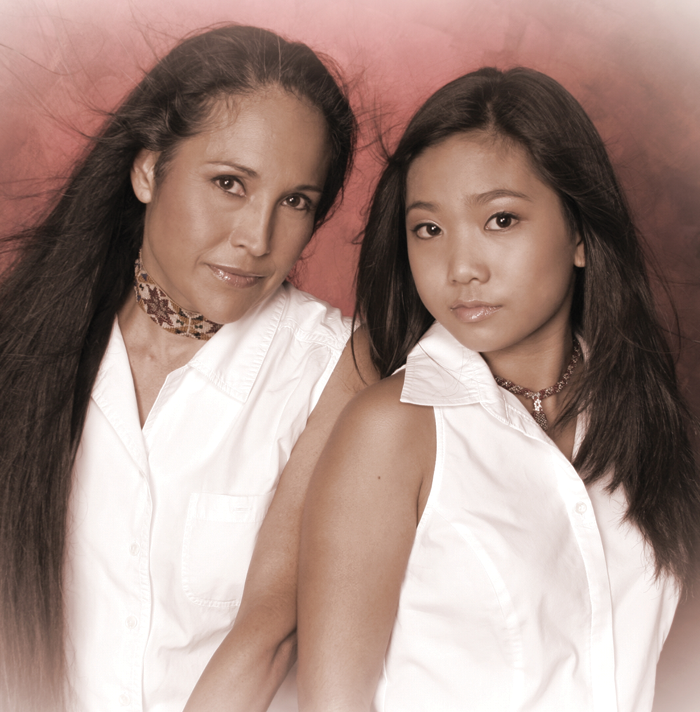 She was truly one of a kind and a treasure to our community.
Her dedication to Kauai residents and visitors is an inspiration.
Valerie was idolized, loved and adored and she will truly be missed.
"When you're traveling a bumpy road of life experiences, you can either choose to let it rock you, or learn to pave it and make the most out of it". Growing up on the reservation, Valerie learned that they must persevere to sustain for their children and future generations, also guided by a similar Japanese saying, "kodomo no tami ni," meaning "for the sake of the children."
"Throughout the hardships and losses in life, I know that God is with me. No matter how hard life gets, I know that there's someone, somewhere, who has it worse than I do.  I know that I'm a lucky girl!"
Valerie's given Ojibwe Indian name is Bima`aigeAsszhogeKwe 
"One who skims and skips over the water like a dragon fly!"
Valerie believed that happiness is a state of mind, and even though her life changed instantly and unexpectedly, she decided to find happiness wherever she ended up, and she found it on a hog farm on Kaua'i!