Parks & Recreation 2019 Summer Programs
Summer Enrichment
For ages 5 through 11 years old
Program dates: June 17 through July 26, 2019 • Program hours: 7:30 am to 4:30 pm
Program sites:
• Neighborhood centers: Kilauea, Lihue, Hanapepe, & Kekaha
• School sites: King Kaumualii, Koloa, Kalaheo & Wilcox elementary, Kapaa Middle School
Online Registration:
Date: May 8, 2019 • Time: 8:00 am
https://www.kauairecreation.org
More detailed information can be found on the website:
www.kauai.gov recreation/summer programs
Summer Golf
Wailua Golf Course For ages 8 – 15 years old
Registration: Monday, May 13, 2019
8:00 am – 5:00 pm
Wailua Golf Pro Shop
Fee: $35.00 per child, per session
Checks payable to: Director of Finance
For more information contact:
Darrell Rego 241- 4111 or
drego2@hotmail.com
Monday – Thursday: . 8:00 am – 12 noon
Friday's: 1:00 pm – 5:00 pm
Holiday's (no class)
Tuesday, June 11, 2019
Thursday, July 04, 2019
SESSION I June 3 to June 14, 2019
SESSION II June 17 to June 28, 2019
SESSION III JULY 1 to July 12, 2019
*We recommend that you provide your child with sunscreen, a hat and sunglasses (optional)
Summer Swim Classes
For ages 5 to 11 years old Waimea and Kapa'a Pool
Registration: May 18, 2019
Time: 3:00 pm
FREE
Sign up at the pool where your child will be participating.
Contact: Jeremy jhaupt@kauai.gov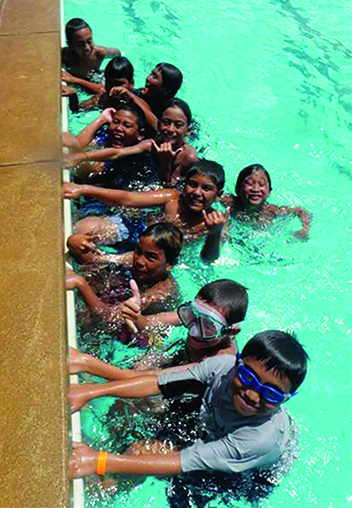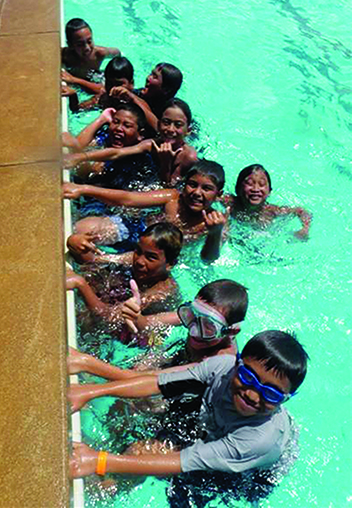 SESSION I
June 4 through 29, 2019
Tuesday, Thursday & Friday
Times: 10:00 am – 11:00 am
11:30 am – 12:30 pm
Graduation: Saturday, June 29, 2019
SESSION II
July 2 through 27, 2019
Tuesday, Thursday & Friday
Times: 10:00 am – 11:00 am
11:30 am – 12:30 pm
Graduation: Saturday, July 27, 2019
For more information contact:
Cindy Duterte 808 241-4467
Melanie Okamoto 808 241-4462
Bronson Carvalho 808 241-4465
Parks & Recreation 808 241-4460
If an auxiliary aid or program modification is needed to participate, call Melanie at 241-4462
at least 10 working days before program begins.
The County of Kauai Department of Parks & Recreation is participating in the Summer Food Service Program. Meals will be provided to all children without charge and are the same for all children regardless of race, color, national origin, sex, age or disability, and there will be no discrimination in the course of the meal service. Meals will be provided at the sites:
Hanapepe Neighborhood Center, Kilauea Neighborhood Center, Kapaa Neighborhood Center, Kekaha Neighborhood Center Lihue Neighborhood Center, Wilcox Elementary, Koloa Elementary, Kalaheo Elementary, King Kaumualii Elementary, Kapaa Middle School.
Junior Leader Program Summer Golf
This program is for ages 12 to 17 years old. Each applicant is required to submit an application including a one-page essay. There are three positons at each of the nine summer sites. This program provides youth with an opportunity for personal development, community service, and career sampling.
Deadline to apply June 7, 2019
Applications may be uploaded at https://www.kauai.gov/SummerPrograms