Tips to throwing a magical party
Looking for a party idea where the kids can get their bling on, horse around with their friends and have a magical time? If your children loves unicorns, we have a party plan that will knock their horsehoes off.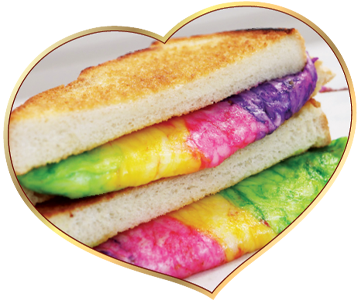 WHAT TO SERVE
Rainbow Grilled Cheese– Use white cheese like swiss or mozzarella or combo of the two.
Divide into four or five zipped bags and add 3-5 drops of food coloring.
Seal and shake to spread color. Place cheese in rows of color or mix up for a swirly look.
Cook grilled cheese as normal.
Unicorn Nachos– Use bags of Bugle corn chips and add cheese, ground beef, tomatoes, avacados, or whichever nacho toppings you like best.
Rainbow Drinks– Add candy sprinkles to ice cube tray and fill with water. When frozen, serve with light colored drinks like Sprite, lemonade or white grape juice.
Unicorn Ice Cream Cones – Add vanilla frosting to the outside of ice cream cones and roll in sprinkles. Fill with your favorite ice cream and fruit flavored yogurt for a cool, sweet treat.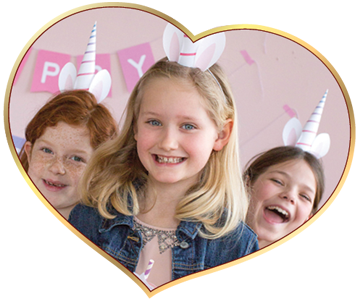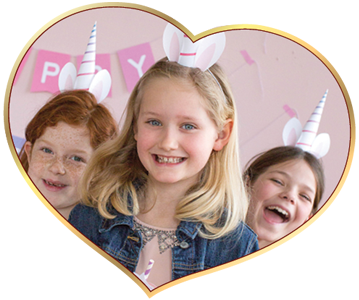 GET CRAFTY
Unicorn Horse Shoes– You will find unfinished horseshoes on Oriental Trading 12 for $5.19 or Amazon 48 for $12.
Decorate with paint, hot glue, glue dots and the bling of your choice. Put wall hangers on the open end of the shoe so when you hang it, the luck doesn't run out.
Unicorn Garden– Purchase a terra cotta saucer, fill with coffee grounds, fish tan rocks or sand. Add moss for grass, a mini wooden birdhouse and mini unicorn. Decorate with colored stones or jewels. You can also paint the birdhouse or saucer to give it personal touch.
Unicorn Hat– Choose a gold or silver party hat from the party store. Decorate with long ribbons, fabric, jewels, foam, or felt. Add your unique Unicorn Name to the hat with a name generator like NameGeneratorFun.com
PLAY SOME GAMES
Find the Unicorn – Similar to an Easter egg hunt, hide plastic unicorns around the party area. Place numbers on each unicorn to match with a prize.
Unicorn Rubber Duck Water Race– You can find unicorn themed rubber duck at the party store. Move them down the race course by either squirting with a water gun, or blowing on them. Put numbers or names on them to see who winner is.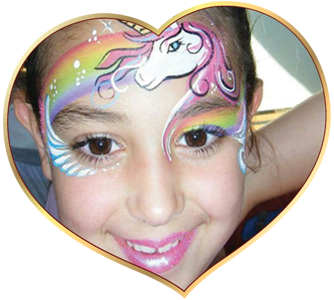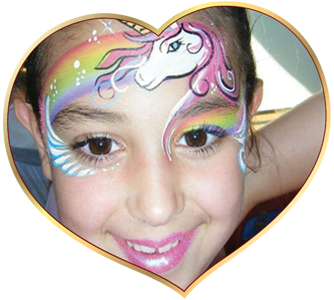 PARTY FAVORS
Amazon offers Unicorn horn bath bomb molds. Create a simple bath bomb with a cup of Epson salt, a cup of cornstarch, 3 tablespoons of coconut oil. Add a few drops of essential oils. Mix together. Spray inside of molds with cooking spray or rub with coconut oil. Start packing the molds tightly. When half way filled you can add a small plastic toy surprise in the middle. Continue to pack until full. Let dry for 48 hours before removing.
MAKE IT A PARTY TO REMEMBER
If you are looking to make your child's party the talk of the playground, why not hire some help?
• Rent a live white horse/unicorns to come for a photo shoot with the birthday child and guests.
• Check for students to come in and braid the kids's hair with ribbons.
• Hire a face painter to create a unicorn mask and horn on the party guests.