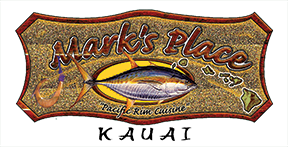 Pancake dough Ingredients:
1 cup warm water
1 Tbsp. vegetable oil
2 Tbsp. sugar
2 teaspoons dry yeast
—————————–
1/2 teaspoon salt
2 1/4 cups all purpose flour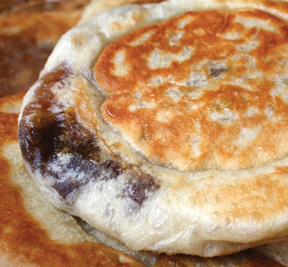 Yield: 8 pancakes
Measure first four ingredients into a medium sized bowl. In a separate bowl, mix together flour and salt, then add to the wet mixture. Stir until a dough forms. Cover and let rise about 1 hour. Punch dough to release gases. Cover again and let rest up to 20 minutes more.
Scrape dough onto floured surface and divide into 8 balls. Flatten and fill each ball with filling, pinching edges together to seal. You may coat your hands with oil or flour to handle dough balls.
In a saute pan over medium heat, add vegetable oil to coat surface. Place ball into pan and press down slightly. Cook until bottom is golden brown. Flip pancake over and turn heat down to low. Press down on pancake until flat, then place lid over saute pan. Cook pancake for about one more minute.
Serve hot or at room temperature, being careful that the sugar filling is very hot.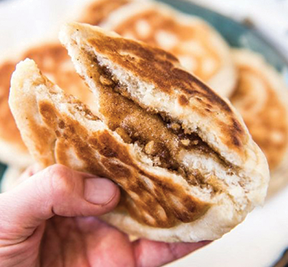 Standard pancake filling:
1/2 cup light brown sugar
3/4 teaspoon ground cinnamon
2 Tbsp. chopped nuts (walnuts or macadamia nuts)
Alternate filling options:
– Koshi an or Tsubushi an (sweet bean paste)
– Shredded Mozzarella cheese (with or without brown sugar filling)
– Shredded coconut and brown sugar mix with nuts
– Chunky peanut butter and bananas
– Chopped kim chee (with or without cheese)